Forte période d'activité pour Ynleborgaz. Tout d'abord avec Angantyr, son projet raw pagan black: un cinquième album est sorti en novembre, toujours chez Northern silence, et s'intitule Forvist. Peu de temps avant, Ynleborgaz, unique membre de Angantyr, a dissoud une nouvelle fois son line-up live, mettant fin aux concerts, mais en a visiblement refondé un nouveau puisque de nouvelels dates sont programmées.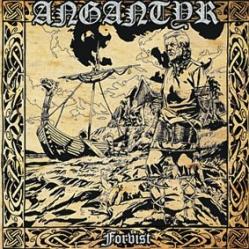 Plus surprenant, Make a Change Kill Yourself, son side projet de black metal dépressif (un des meilleurs projet dans ce genre qui a été vite gangréné) a repris de l'activité. Difficile d'avoir des infos sur Make A change puiqu'aucun site officiel n'existe. Une surprenante tournée européenne était annoncée depuis plusieurs mois, Utarm (excellent projet de black ambient expérimental de Norvège) a d'abord annulé sa participation quelques semaines avant le début, puis la tournée a totalement été annulée à 2 jours de son commencement... Finalement Make a Change Kill Yourself maintient 2 concerts... Mais surtout, un nouvel album intitulé Fri est sorti début décembre chez Black Hate...
Epoque de chasse aux soricères oblige, Make a Change Kill Yourself a diffusé le communiqué suivant suite à d'abbérants problèmes avec des anti-fa : "Make A Change... Kill Yourself is not a political band whatsoever! The lyrics are about world fatigue, pain, despair and solitude. Liveshows do not include any symbols, flags or runes of any kind. People digging deep in history will find 1 stupid immature remark I made over 10 years ago. This remark has nothing to do with who I am or what I do. I am very tired of people referring to these words over and over again to make me look like a nazi, which I am definitely NOT!". Cela parait évident...